Please post your pics here or send them to me and I will post them for you.
Well I just had the BEST R&R ever! Not that the others have been bad or any thing but this one was great. Such a great mix of people from Queensland , Victoria and Tasmania thrown in with the NSW club members all talking Sea Kayaking! I got out on the water a couple of times for some excellent instruction from Mark Sundin but for me the action was on land. Talking to Mick from Flat Earth Kayak Sails and checking out his very well set up Maelstrom was great. I bought some of that Reflective deckline he had made up. Amazing stuff! Loved the Nadgee Kayaks wheel system he had as well. I also hung out at the Rafta kayaks stand for a while checking out the Sea Leopard and stealing their chips. It was also great to have a good look over a Epic 18 , the kayak Freya is paddling around the country. Andre's telescopic sail was pretty cool but did you see that wheel less tractor thing he had? Very simple , works well, pure design genius Andre! It was also my first time meeting Larry Gray and the Pittarak crew. Then you had the Expedition Kayaks team with what looked like acres of Carbon kevlar laying all round the place........when was there time to paddle??
I need to applologise to every one for not saying goodbye on Sunday. I had to get back to Sydney half way through the raffle , so to everyone I had a chat with thanks for really making my weekend
So some pics......please add to these
Gnarlydog about to head out for another ride......and another and another and another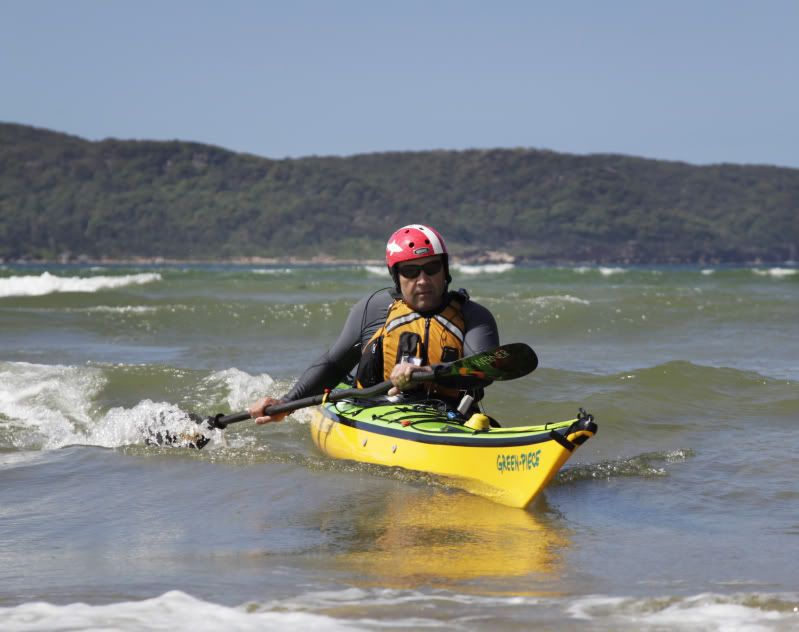 and another and another......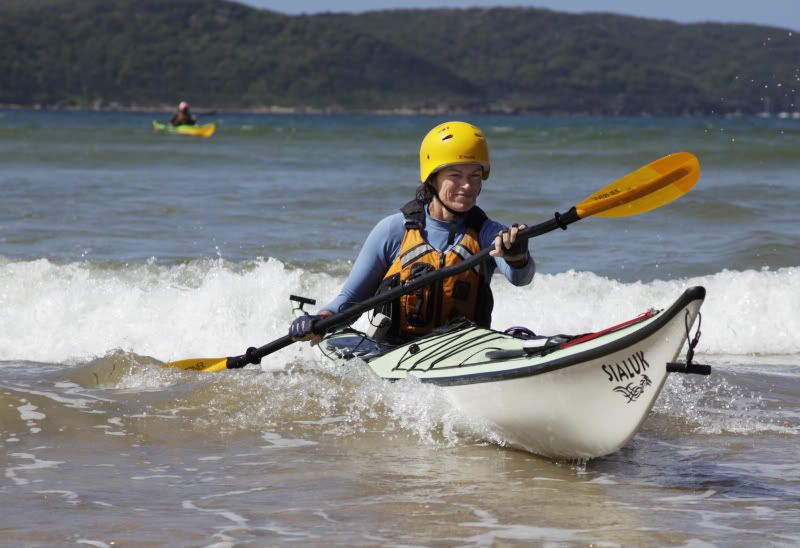 QLD president Tess Dodd also getting some waves in.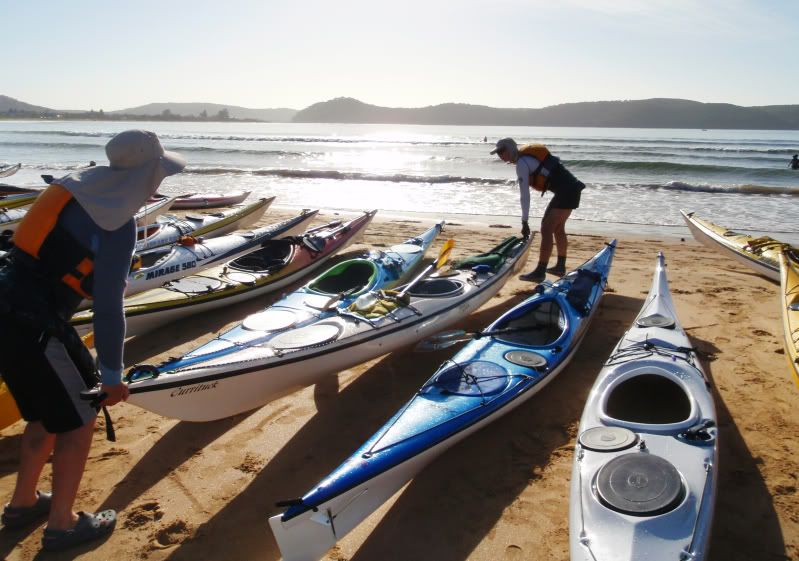 The morning line up.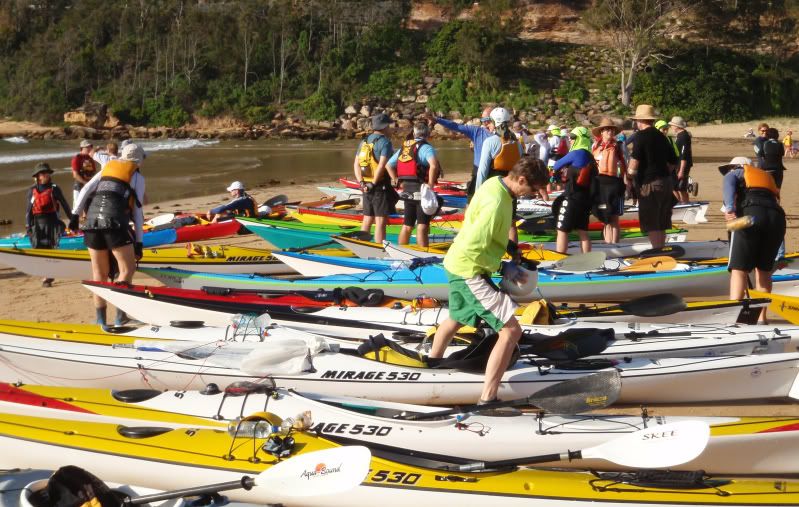 An Impex being removed from the Mirage only parking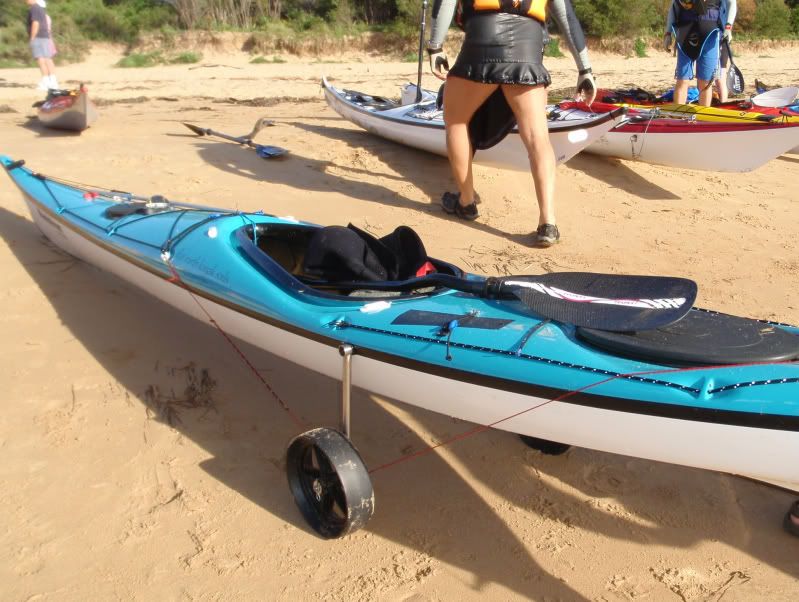 Short skirts are back! oh and Nadgee's groovy wheel system on Micks Maelstrom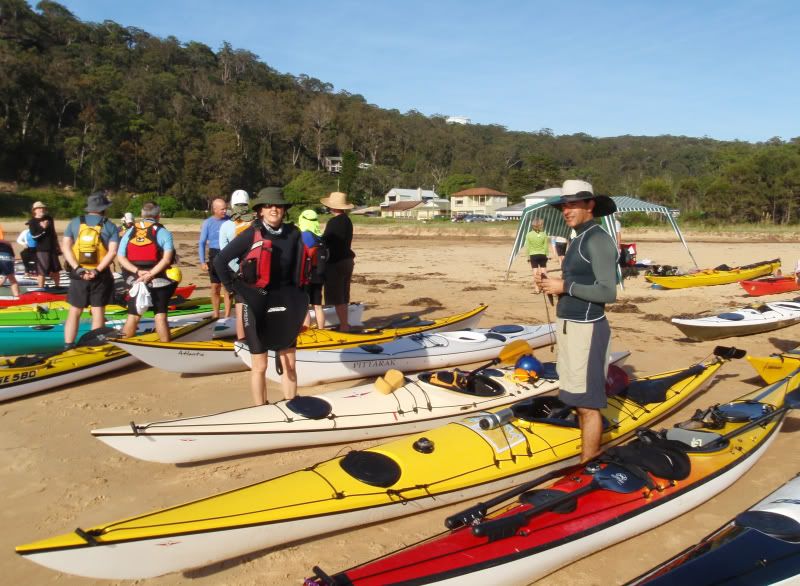 Dee and Matt hanging out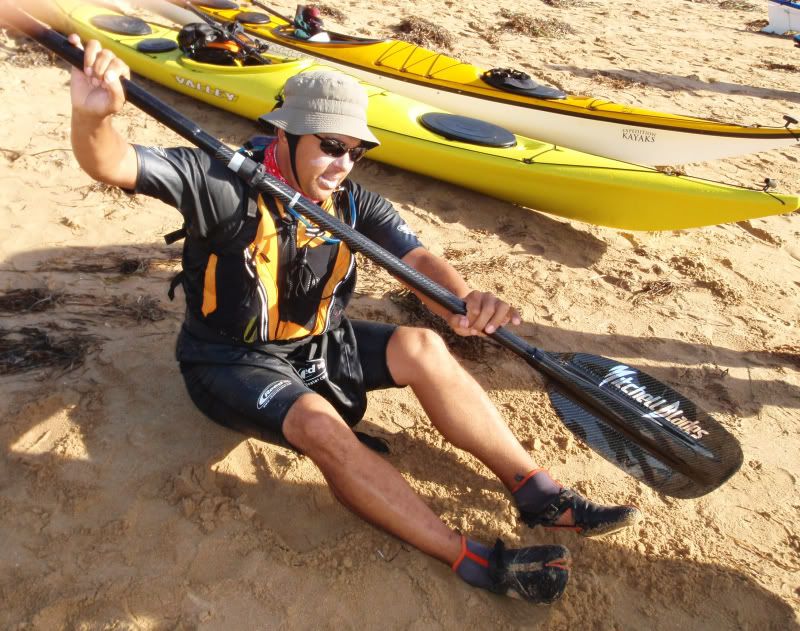 Mark Sundin paddling his supper light weight Valley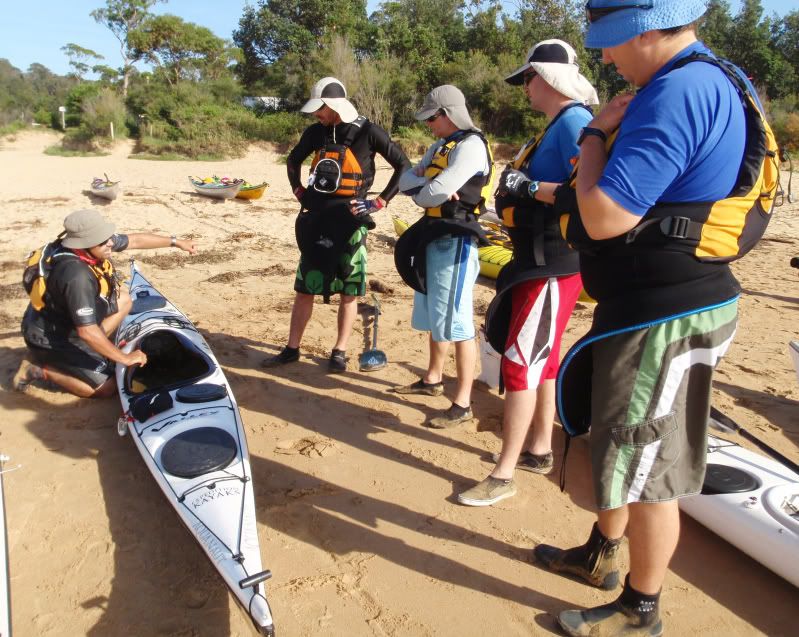 mark again discussing grade 2 Board Short requirements.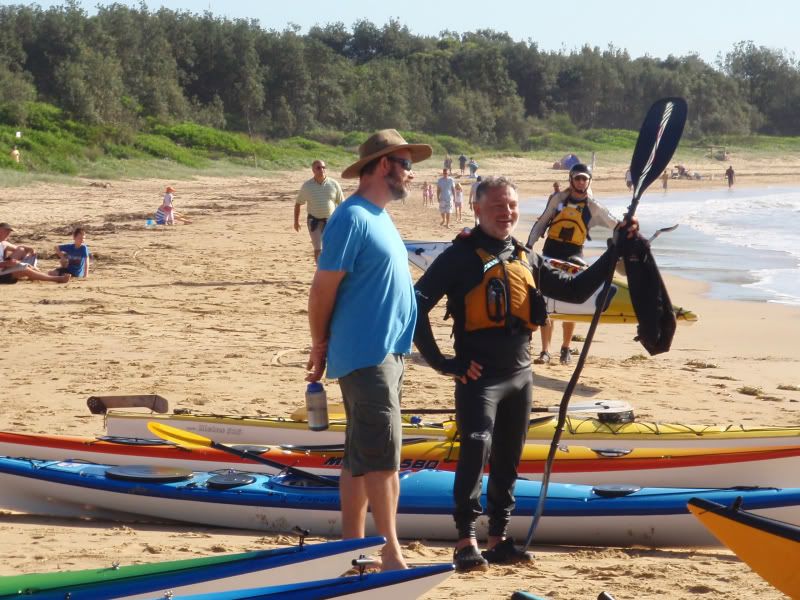 Qld er Silvio just back from bass Strait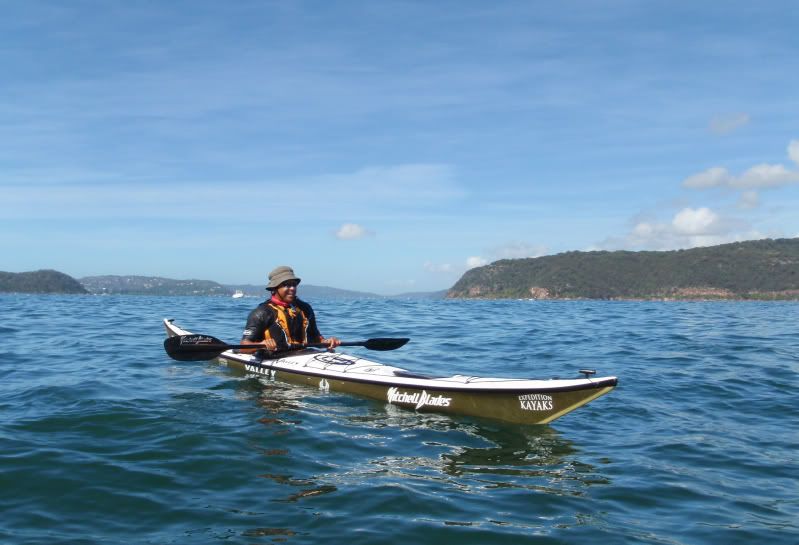 mark paddling the Billboard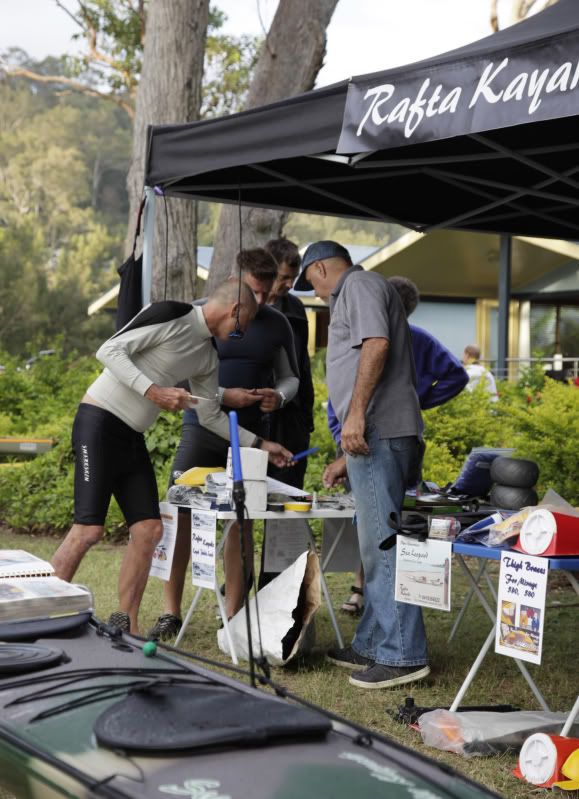 Rafta kayaks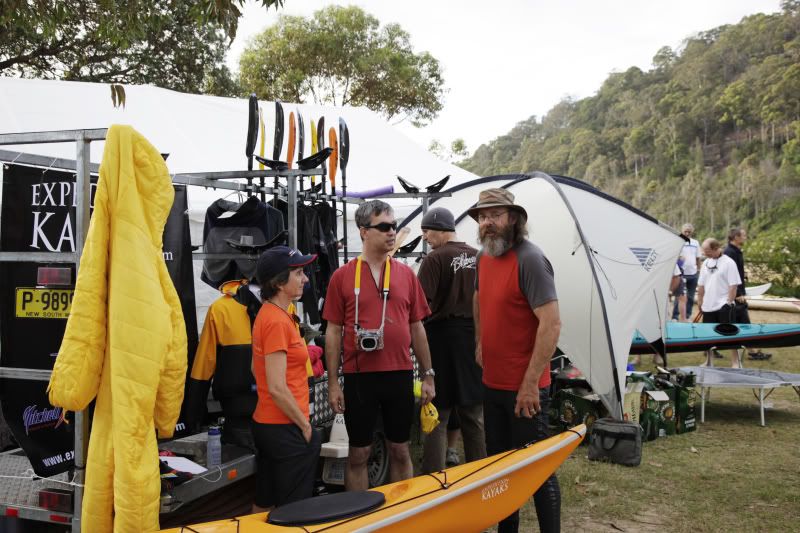 Expedition kayaks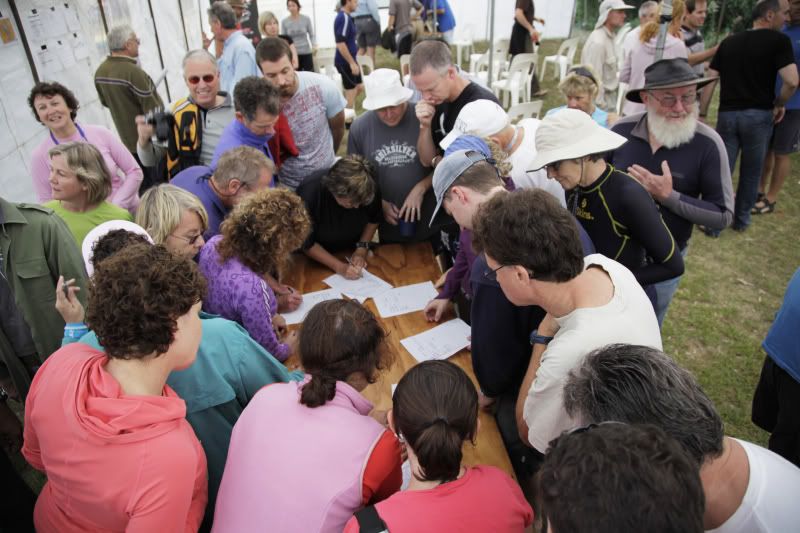 The rush for trips
GURU Andre
Mick M checking out a sail set up
New rescue technique
Andre on kayak design
Master Photographer Jeff Jennings and some of his toys
Mark Sundin yet again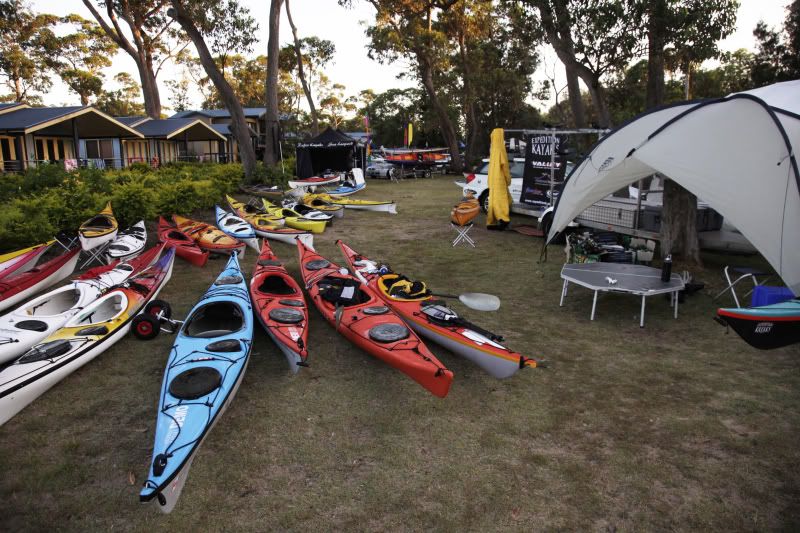 Early morning at base camp
Tassie Devil , Lyn Murray......
And even bigger Tassie Devil Geoff Murray